Coloring Wallpaper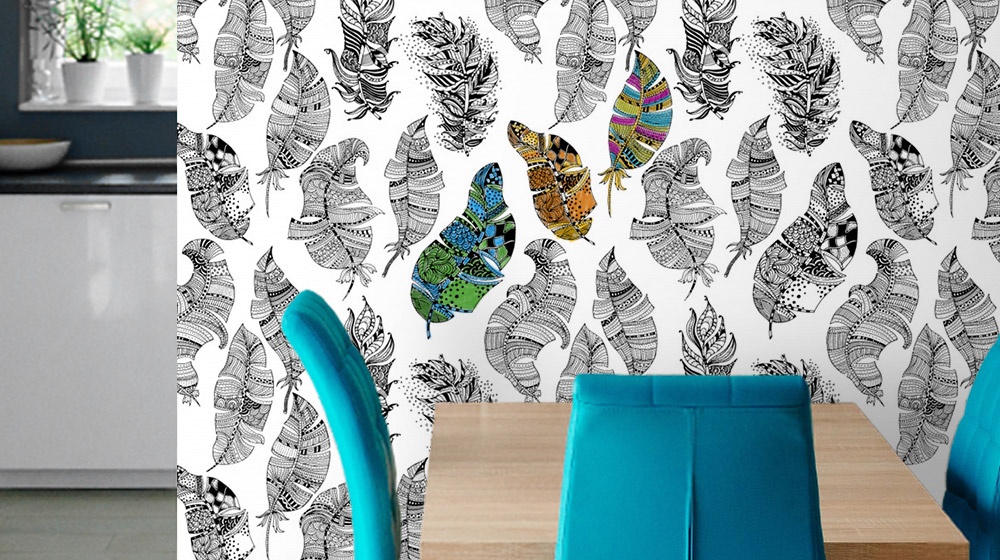 Coloring Wallpaper
Give your kids what they want with colorable wallpaper, giving them a chance to color on the wall without getting in trouble! Fill the walls of your home, bedroom or office with stress-relieving coloring wallpaper that's great for children of all ages. Our color in wallpaper is easily removable when you're ready for a new look. Our coloring wallpaper works for adults too and works with both markers and crayons.
About Coloring Wallpaper
Our removable wallpaper makes it easier than ever to change your space. It's easy to hang and allows you to completely transform a room in a matter of minutes. Printed on high quality adhesive paper, you can quickly install your wallpaper by peeling off the paper backing and smoothing it onto your wall. Just be sure to line up each of your 24"x48" panels as you go along. And then grab markers or crayons and get to work filling in your coloring book wallpaper! Washable markers will give the most vibrant colors, though permanent markers and crayons are also compatible with our Coloring Wallpaper!