Canvas Prints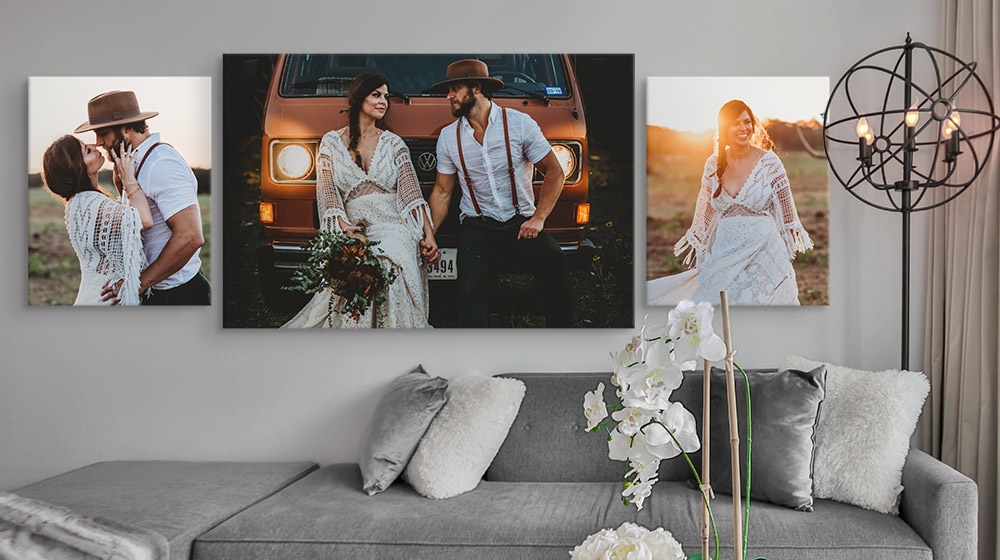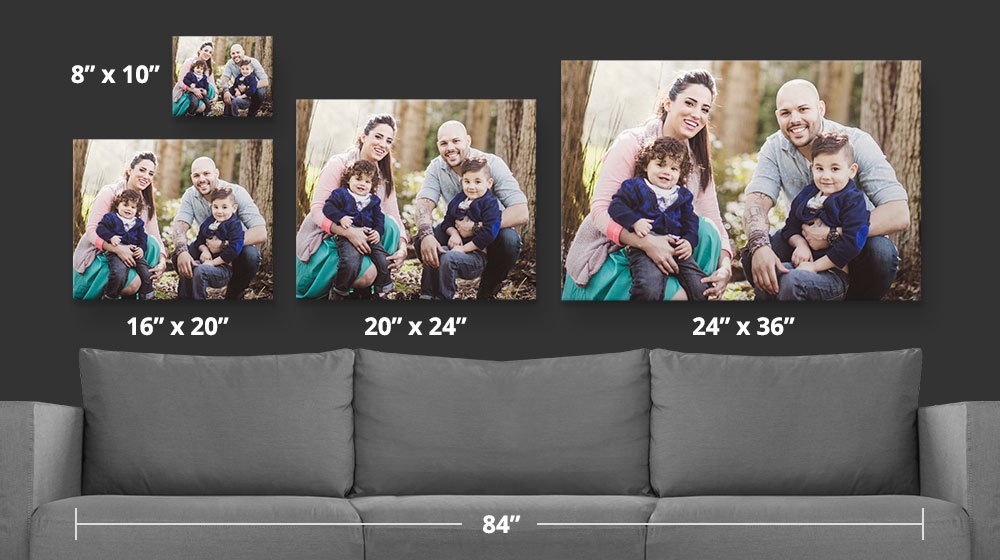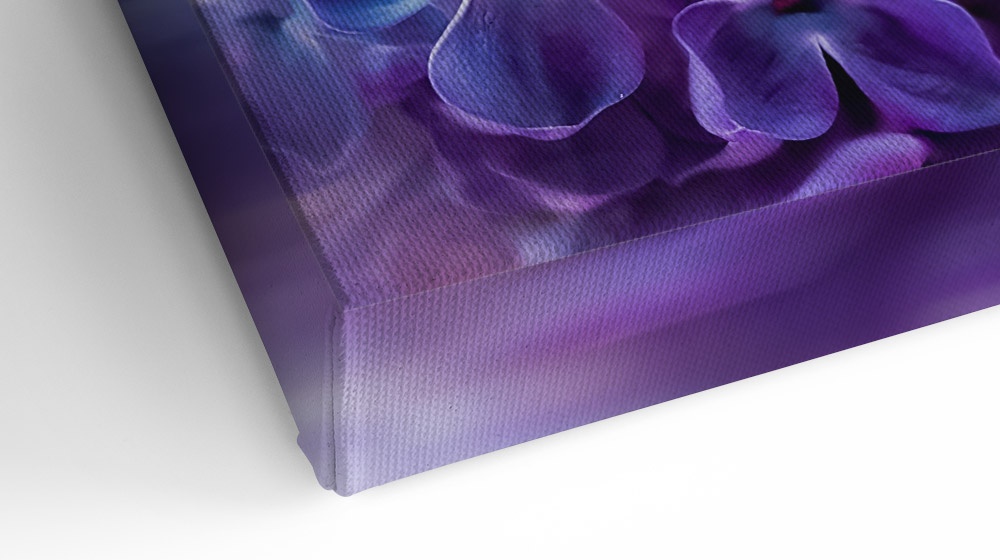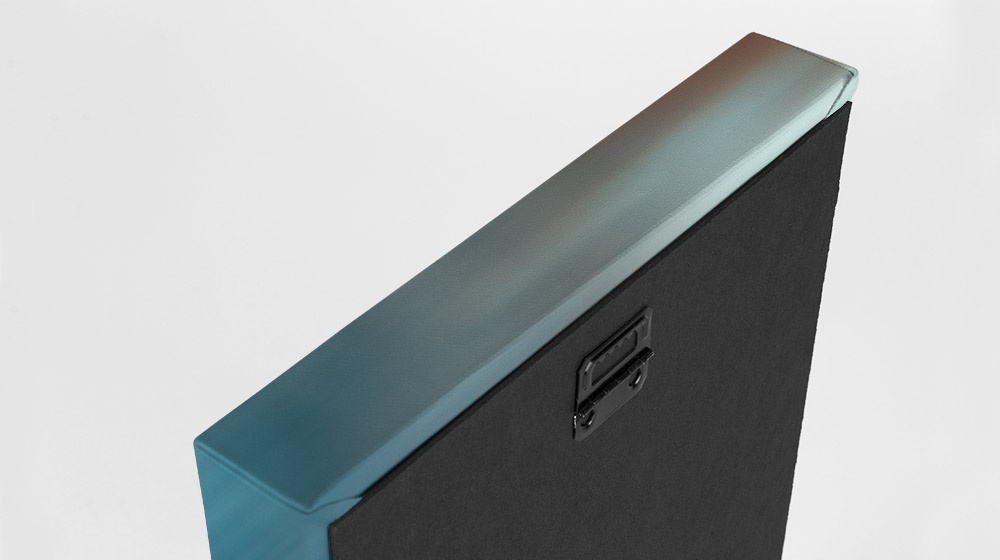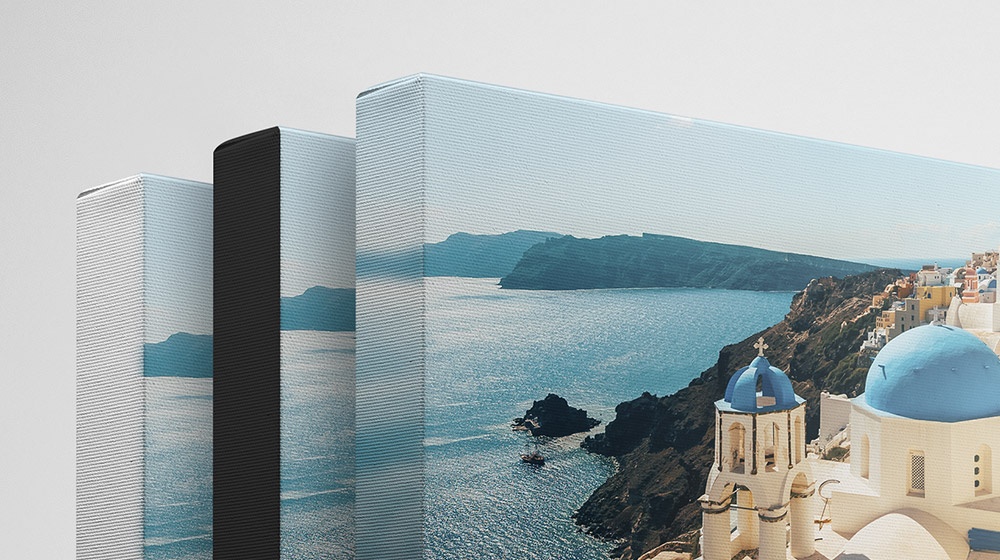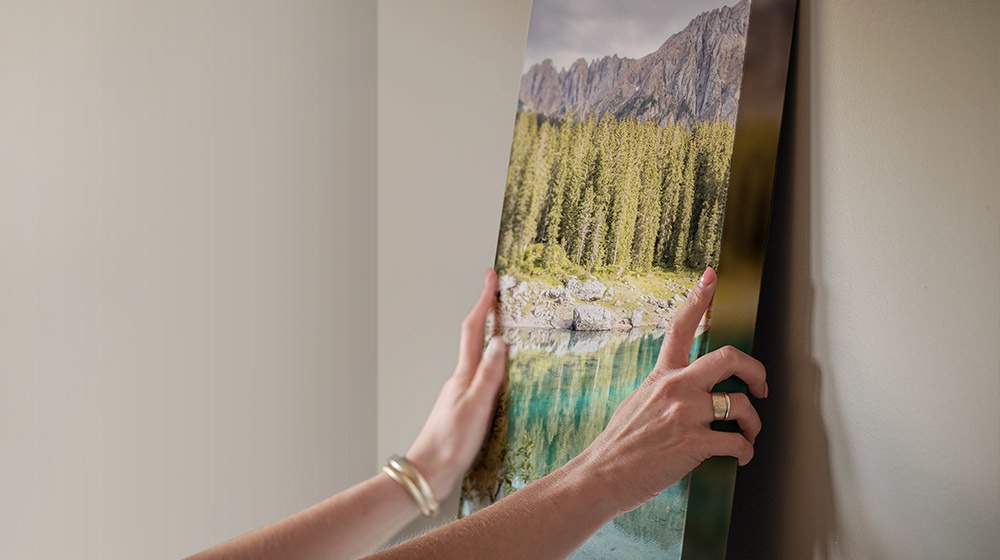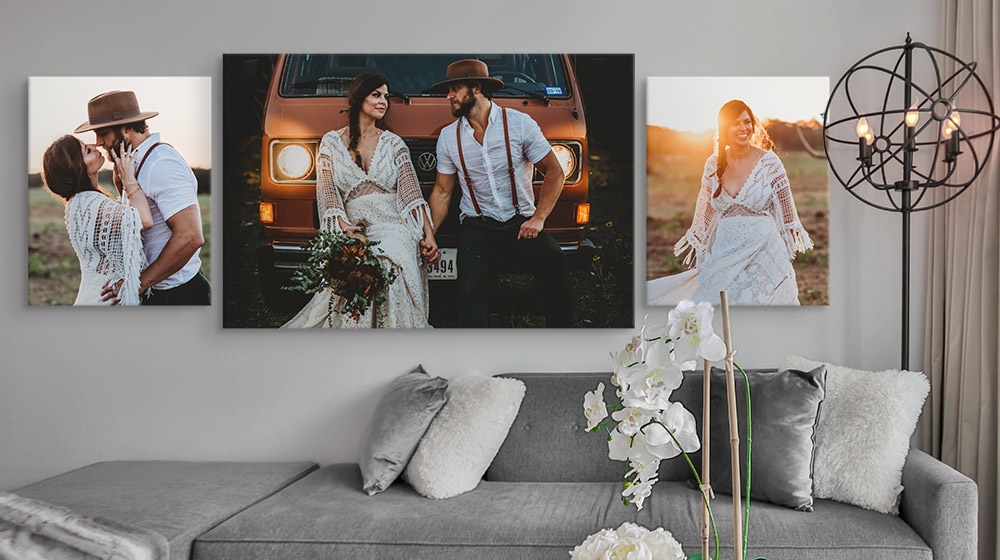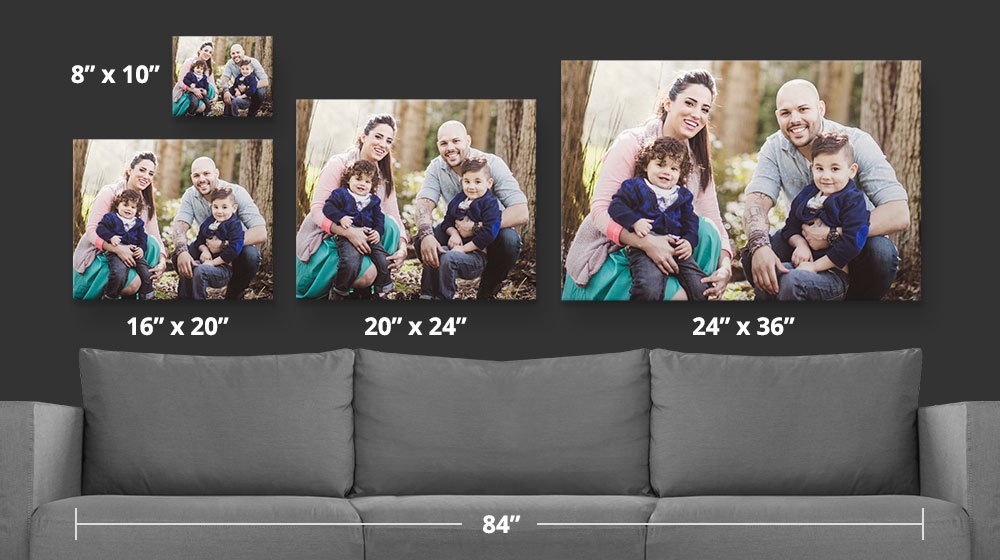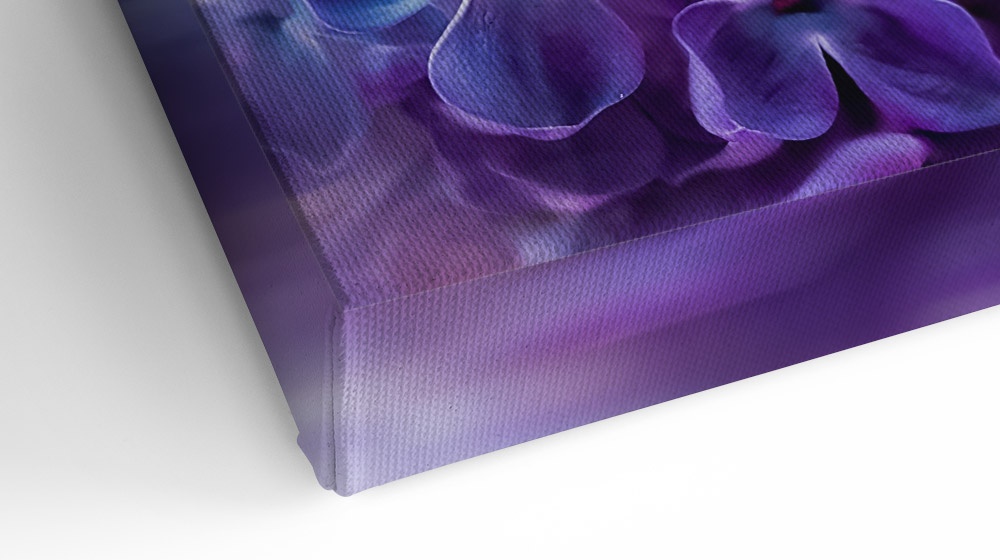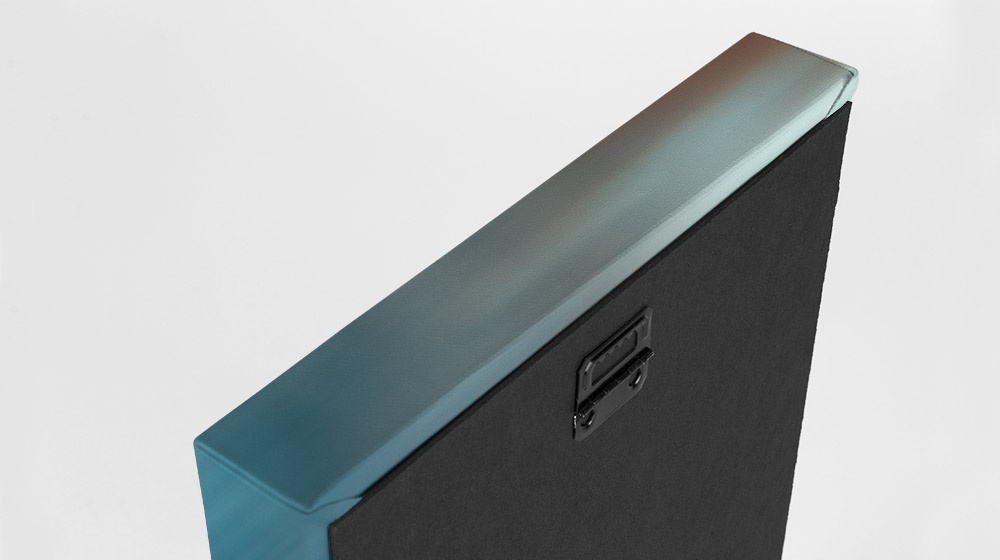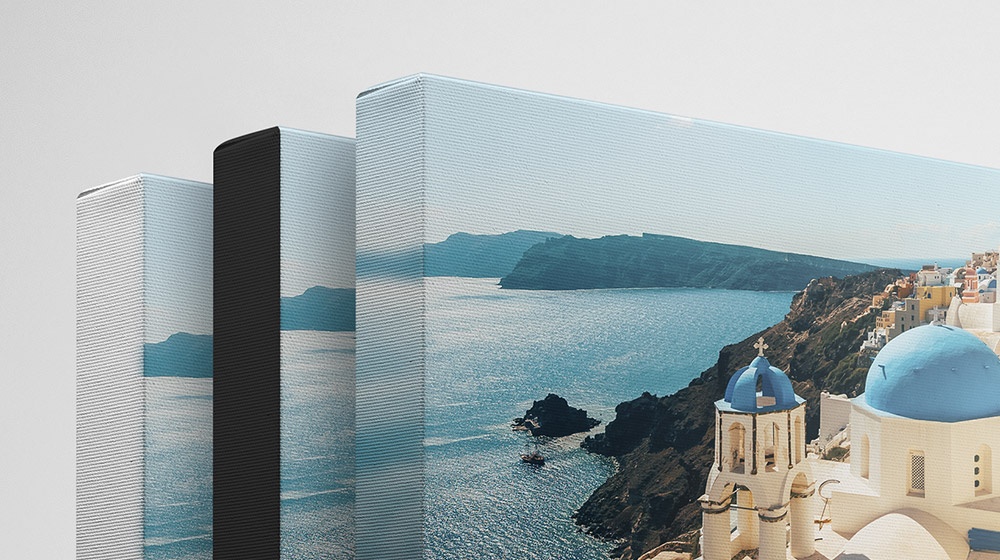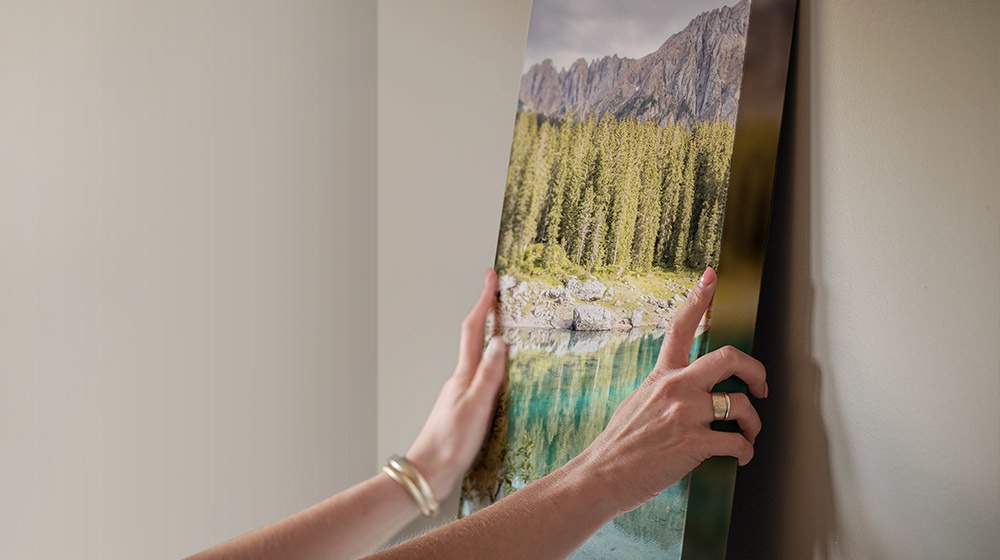 ---
Product Specifications
1.25" Thick Gallery Wrap
Artist-Grade Canvas
Fade-Resistant Archival Inks
Sealed Dust Cover Backing
Sawtooth Hanger(s)
Handcrafted in 2-4 Days
---
Product Details
Capture your most cherished memories and convert them into unique pieces of home décor with our Canvas Prints. Shipped ready-to-hang, our print-on-demand canvases are made from the highest quality, museum-grade materials and are built to be light, durable and resistant to fading.
Providing you with a truly custom experience, Canvas Prints are available in a range of popular sizes, from as small as 8" x 10" to as large as 32" x 48". All you have to do is send us your precious photos, and we do the rest. Order your Canvas Prints today!
1.25" Thick Gallery Wrap - INCLUDED!

While other companies charge extra for a thick gallery wrap, our canvas prints come standard with a 1.25" inch thick wrap.

Sealed Dust Cover Back - INCLUDED!

Canvas prints come with a hard, sealed finished backing that keeps out dust and guards your walls from scratches. Sawtooth hangers are always included for an easy install.

Customize Your Canvas Edge

You have several choices for completing the edges of your canvas. Options include image blur wrap as well as a black or white edge.

Finish It with a Frame

Canvas prints come with the option to add a frame. Frame finishes come in white, walnut, and black. These handcrafted frames are made from poplar wood, sustainably sourced in North America.
---
Frequently Asked Questions
Where can I hang my canvas?

Our Canvas Wraps are recommended for indoor, climate-controlled environments.

They can be displayed in bathrooms, sun rooms, or near windows without concerns of fading due to the UV protective coating.

We do not recommend hanging Canvas Wraps outdoors or where there may be any exposure to the elements.
How do I hang my canvas prints?

Heavier pieces of art need more support than smaller ones. Adhere those heavy pieces to a stud or anchor them to the wall. And some pieces of art, like our canvases, come with hanging hardware attached. Others may hang fine with a Command wall strip, which many people swear by. Command strips are especially great for renters since they leave no marks and do not require nails.
What size canvas would look best?

Wondering what size canvas to display in your space? We're here to help! Canvas On Demand offers an incredible variety of canvas prints sizes. From a petite 8"x10" canvas up to 32"x48", we can create the perfect custom canvas print to fit your photo. All you have to do is find a photo you want to enjoy and we'll take care of the rest. But one of the questions the team at Canvas On Demand often gets is "what size would look best?" and without going into everyone's homes to scope things out, it's hard to know what to suggest.

There are a lot of factors that go into choosing a size for your photo-to-canvas print, like the quality of your photo, but one of the most important things to consider is how it will look on your walls. Take a peek at how each of Canvas On Demand's most popular canvas sizes looks when displayed:
11"x14"
This canvas size is great if you are planning on creating a gallery wall or simply have a small space to work with. It's large enough to get noticed but understated enough that it won't overpower the rest of your décor. Example 1, Example 2.
12"x12"
With Instagram growing each day in popularity, it's no wonder this canvas size is also having a moment. Perfect for fitting your like-able photos, 12"x12" canvas prints can be effortlessly styled individually or in groups. Example 1, Example 2.
16"x20"
This size is hands down the most popular size for canvas prints and for good reason! It's a versatile size that can truly make your most valuable memories pop alongside the rest of your décor. Like many of the other sizes of canvases offered, 16"x20" canvas prints look wonderful on their own but even better in pairs or in a gallery wall. Example 1, Example 2.
24"x36"
Perfect for the area behind the couch or any large space that needs a dose of style, 24"x36" canvas prints are just what you're looking for. Because of their larger size, these prints often work best in places where they'll be able to breathe on their own. Example 1, Example 2.
32"x48"
Got a huge area in your home that feels overwhelming to decorate? 32"x48" canvas prints have you covered. These oversized photo to canvas prints are the perfect finishing touch for the space above your bed or big areas that need a big statement piece. Example 1, Example 2.
Is there a recommended file size or pixel specification?

The size of your file is a helpful measurement to determine how large we can make a print without it becoming distorted or pixelated.

Below are the recommended file requirements in order to produce a high-resolution print with good clarity.
| Canvas Size | Min File Size | Min Pixels |
| --- | --- | --- |
| 8 x 10 | 100kb | 640 x 480 |
| 11 x 14 | 200kb | 720 x 960 |
| 16 x 20 | 1mb | 641 x 960 |
| 20 x 24 | 1.4mb | 1080 x 1920 |
| 24 x 36 | 1.5mb | 1448 x 2170 |
| 30 x 40 | 3mb | 1200 x 1600 |
| 40 x 60 | 4.5mb | 3456 x 5184 |
Note: these are general size guidelines, please note that if the image is out of focus, grainy, or low resolution files where the resolution has been manually increased the image may not work.
Should canvas prints be framed?

We offer multiple frame options for our Canvas Prints.

After uploading your image and selecting your size, click on the "Options" tab in the builder. There, you will have the choice between a Black, Walnut, or White frame at an additional cost!
How do I choose the right sized frame?

The right frame size can depend on the type of photo you are framing as well as where you are deciding to hang your photos. For instance, photos of people are often paired with a large print with thin, minimalist frames to maintain the faces as the focal points. In contrast, peaceful or quiet scenery can be paired nicely with bolder thicker frames. Additionally, if the print is in a set or hung individually on your wall that can change how to size your frames as well.