Relive Vacation Moments with Museum Quality Canvas Prints
Transform your picturesque vacation photos into vivid reminders by turning them into gallery wrapped canvas prints. Did you go to the Grand Canyon? Or maybe you visited the Washington Monument, Times Square or the Golden Gate Bridge? Wherever you went, you can bring it right into your home and hang it on your wall.
Canvas on Demand has been the industry leader for over a decade in transforming digital images of vacation spots into beautiful canvas paintings. Even better, we often offer canvas deals so that you can get the best price for your artwork! You can enhance your photos and images in many ways including:
| | CANVAS ON DEMAND | "THE OTHER GUYS" |
| --- | --- | --- |
| Quality | Artist grade canvas using archival inks; UVB protectant spray to protect against fading and moisture; guaranteed for 100 years. | They'll warn that sunlight will make their canvases fade and don't tell you what kind of materials their product is made from. |
| Support | Toll free number with friendly image experts; live chat, email, Facebook, Twitter, Google+, Instagram, and Pinterest support are also available. | The other guys only allow you to contact them by submitting a form on their website. They'll take your orders, but not your calls. |
| Return Policy | 365 day, money back satisfaction guarantee; we'll fix it, print a new image, or refund your entire order. | Only a 30-60 day guarantee; only store credit if you aren't satisfied with your canvas. |
| Custom Sizes | We can print any size (in whole inches) from 8x8 to 55x100 inches! | If your image doesn't work with their available sizes, your image may get cropped poorly. |
| Framing Options | High quality decorative frames as well as contemporary floating frames are both available in four classic finishes, custom made in the USA. | Stock frames that sit on a shelf until a customer orders one. If you see a frame you want, it's likely only available in a few standard sizes. |
| Canvas Depths | We offer three canvas depths: 0.75 inch thin wrap, 1.5 inch thick wrap, and 2.5 inch chunk wrap options. | Only available at 0.75 inches, which can buckle over time at large sizes. Canvas On Demand will inform you if a thicker canvas is required for lifelong integrity. |
| Licensed Art | Our sister site, GreatBIGCanvas.com, has over half a million beautiful licensed images to complete your decorating needs. | Only one type of product instead of providing all of your wall art needs like Canvas On Demand and Great BIG Canvas. |
Museum Style Gallery Wrapped Canvas
---
Testimonials from People Like You
Find out how people just like you enhanced their vacation photos by transforming them into canvas prints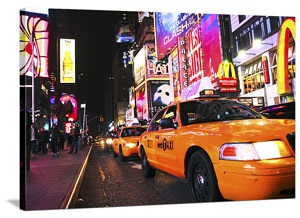 Timothy from
WOW! LOVE the service given by Canvas on Demand!!! They treat every print as if it were the most important photo ever taken! I'm truly amazed at the job they do! I will never choose a different canvas printing company again!!!!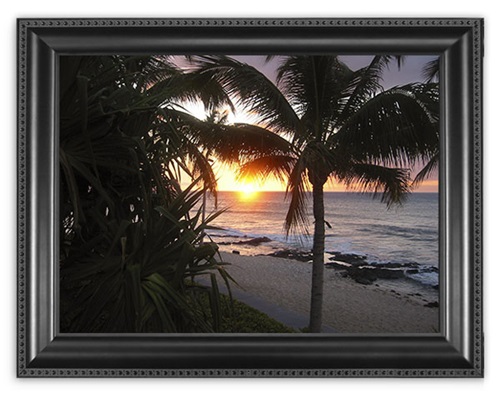 Matt from Aldie
Canvas on Demand was excellent, with immediate customer service, friendly and helpful representatives, and feedback that was focused on the artwork rather than what would make Canvas on Demand more money. In fact, I wanted to order a 60 x 48 canvas and after review of our photos, Canvas on Demand representatives called immediately to discuss the recommendation to "down size" based on that fact that the image quality would not result in a quality product. I thought that this was exceptional integrity and customer service and a true focus on the customer.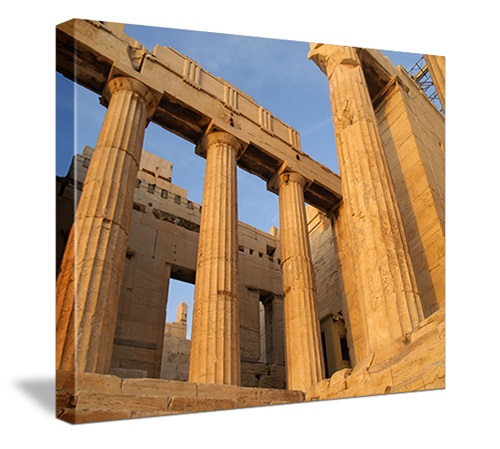 Shawna from Brighton
This is the second time I've had a canvas print created with Canvas On Demand. They both look amazing and the quality is unbelievable. It makes my living room feel like an art gallery!