Canvas On Demand is your one stop online source for Central Jersey, NJ Photo Enlargements.
Martina from Trenton

About My Photo I Turned Into Canvas Art

This photo of J.J. and Hershey was taken in our home about 4 weeks ago. We adopted J.J. our Bichon from Small Paws Oklahoma about 5 years ago. He could not jump when he first brought him home and we thought he could not hear, since he did not respond to anything. Soon, we learned that J.J. was just never talked to, so he did not know how to respond. Hershey, our Yorkie, plays a huge role in teaching him how things are done around here. Hershey and J.J. are a huge part of our Family. My parents treat them as their grand-children and bring toys and treats when they come for their visit.

My Experience with Canvas On Demand

I believe it arrived within a week. When I opened it I was blown away... I even took it outside to take a photo of this amazing piece of Art. It could not have been done any better. This is 1 of 9 that I had done and 6 of them are tucked away for Christmas. All of them are amazing. I would recommend this to anybody. I trust CanvasOnDemand with all my photo's. Thank you!
---
Here's what other customers from Trenton say about our company and our gallery-wrapped canvases:
Martina from Trenton
It took about a week to receive. CanvasOnDemand does a great job with all of the photos. Great memories to pass down from generation to generation. By now, I ordered 9 and 6 of them are presents. Thank you.
Shannon from Trenton
I am a repeat customer, and I will continue to look for the perfect picture to have made into a canvas. Beautiful work, turn-around time was unbelievable and very customer-oriented staff. Couldn't ask for a better experience! I have always recommended Canvas on Demand to my friends.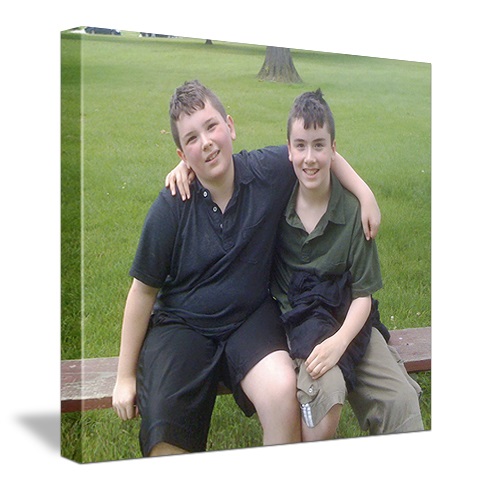 Diane from Trenton
Great job...better than expected. I will buy from them again. Thanks!!