Indiana Canvas Prints By The Photo to Canvas Experts
Ken from Indianapolis

About My Photo I Turned Into Canvas Art

This is me when I was about 45 years younger.

My Experience with Canvas On Demand

It is really amazing what these folks can do with your old pictures. This one was faded and has a bent edge. They made it look brand new! Thanks COD.
---
Here's what other customers from Indianapolis say about our company and our gallery-wrapped canvases: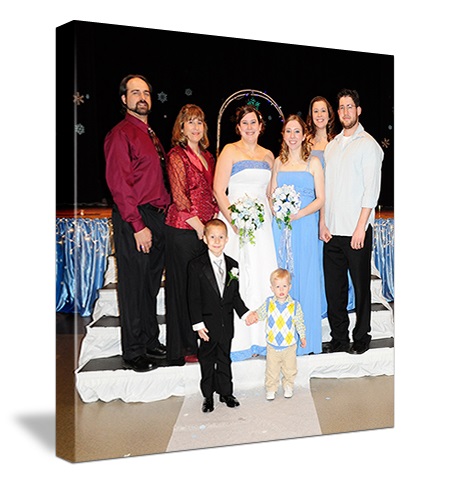 Miss from Indianapolis
Canvas On Demand did a wonderful job with my 2 8X10 requested canvas photos. They were very quick and they communicated any problems to enable them to expedite my order.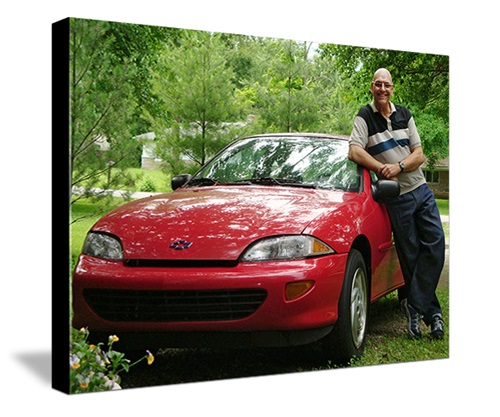 Michael from Indianapolis
EXCELLENT is the only word that I can come up with ! I received an e mail from Canvas on Demand that they had received my order and that the photo needed to be a 16 X 22 instead of the ordered 16 X 20 in order to make the finished product look professional. This was going to be completed at no extra charge, because as was stated in the e mail, " customer satisfaction " was important. Where do you find customer service like this anymore but Canvas on Demand. Plus delivery was fast and the canvas was professionally packed inside the mailing box. I have told so many of my friends about my experience and have suggested that they consider a canvas print for upcoming holiday gift giving. I know I will be ordering again from your company. Thank you, Canvas on Demand.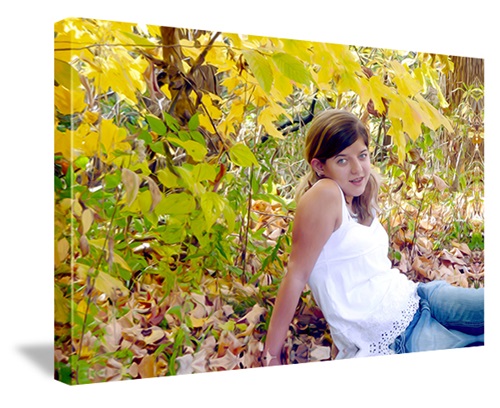 Mary from Indianapolis
This is the second pixel paint 36x48 canvas print that I have ordered in the last year. Each time I have taken my canvases out of the box it has brought tears to my eyes because the prints are "breathtakingly" beautiful. The canvases resemble "painted oil portraits" that one would pay an incredible amount of money to have done. I have received so many compliments regarding my prints and have referred several friends to CanvasOnDemand. The customer service is incredible, and before the canvas goes to production, a customer service representative calls to review the order with you and offers opinions if needed. With each order I received my canvases within 5 days from the date of ordering. I will most definitely order again and again! In fact I am going to order smaller versions of this print to be given as Christmas presents!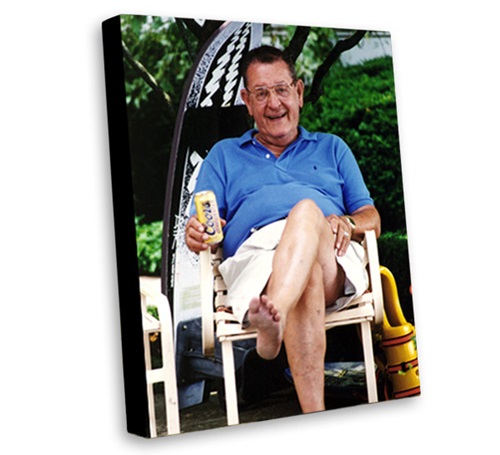 Bill from Indianapolis
I had to have the original print scanned to get a digital image which I was going to work over myself using Photoshop. Since I am new to Photoshop it didn't take long to start looking elsewhere for assistance. I looked at several web sites before deciding upon Canvas on Demand. Most wanted ME to do the work in Photoshop prior to emailing. If I were going to do the work, then what's the point. Canvas on Demand made it so simple, I thought I had missed something. The only thing I missed was not finding you sooner. Thank You!