Portland Prints on Canvas from Canvas On Demand are the perfect wall decor solution.
Mike from Portland

About My Photo I Turned Into Canvas Art

I have a large family (very large) and we meet every two years for a reunion somewhere in the Western States. In the past we have used (very expensive) professional photographers to take pictures (became a formidable cost). So I started taking my own photos with a upscale Nikon. Sometimes you get lucky with a good shot, I got two, one of my wife and I with our seven kids and a 'mob shot' of the whole clan, but in two separate exposures. I sent them to Canvas on Demand and when they got back, my wife cried with happiness; she has both of them in her office for all to admire and 'drool' on. these are as good as those taken by the professionals, but without the terrific cost associated with those sessions.

My Experience with Canvas On Demand

I cannot say enough about Canvas ON Demand. We have been taking pictures since it was two of us and 41 years ago. Our home is full of family pictures. The service was not only great, but the special work done on the last one was the most intuitive work I have ever seen. I cannot tell it from one picture when it really was two, put together.
---
Here's what other customers from Portland say about our company and our gallery-wrapped canvases: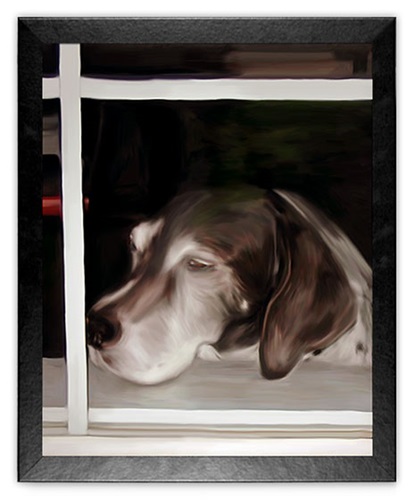 Gina from Portland
Canvas On Demand worked magic on Lucky! The quality, with a little brushing, created a picture that came alive! Lucky has crossed the rainbow bridge, but his image is beautifully and artfully preserved in this work!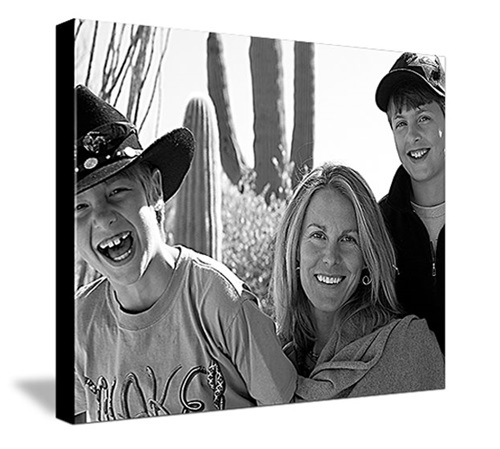 Kristy from Portland
Thee canvas came out beautifully. We were really delighted. I asked for slight color correction, and they did a great job. It was fast and well done. We'll defiintely have more canvases made at Canvas on Demand.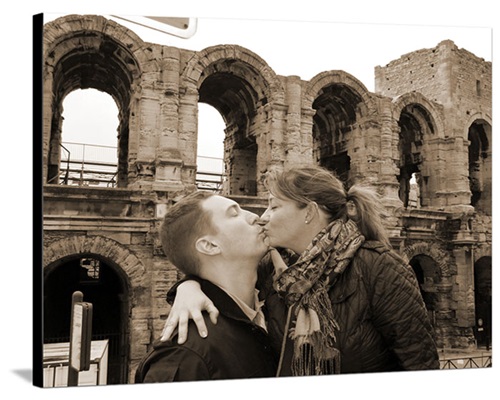 Laura from Portland
The service is absolutely amazing, not to mention the easiest thing I have ever done on line. I hit a few key strokes, downloaded the pic, told them I wanted sepia, and Canvas on Demand did all the work and got it to me in record time. I just hung up from my daughter in London. They are absolutely over the moon about the canvas. It's going in their livingroom for everyone to see. All of my workmates raved about this canvas as I had it delivered to my work first before I sent it to London. I KNOW Canvas on Demand will have quite the orders in the future from my workmates. The canvas is stunning! Great job, great service, GREAT COMPANY! In fact, the canvas was so spectacular, I almost kept it for myself and instead sent them off a book for their anniversary. Bad mom that I am.....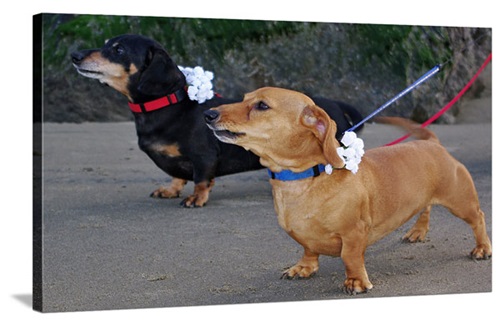 Jayme from Portland
I was so impressed with how beautiful the canvas turned out! I will defiantly be ordering from them again - but this time, for us!