Tampa Bay Personalized Gifts from Canvas On Demand make great gifts for everyone.
Vanessa from Tampa

About My Photo I Turned Into Canvas Art

My husband and I on our wedding day at the Tampa Marriott Waterside on a balcony inside the hotel overlooking the marina. You can see our boat in the bottom right hand corner.

My Experience with Canvas On Demand

Fast service and the piece is very well made. We wanted something artistic and unique for our favorite wedding photo and we absolutely love the way the canvas turned out!
---
Here's what other customers from Tampa say about our company and our gallery-wrapped canvases: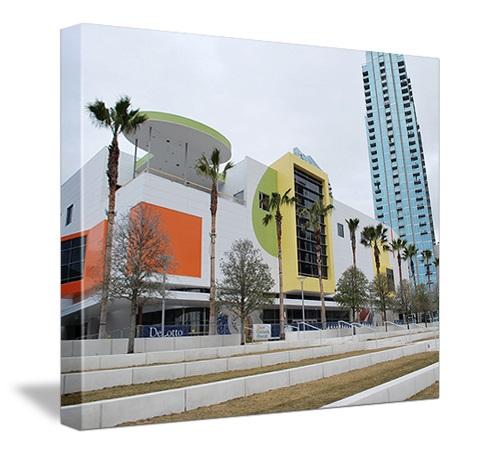 Betty from Tampa
Because it is what I do (marketing that is), I like to know what we, as a company, are doing right, and what we need to improve on. It is for that reason that I am leaving this comment. I recently ordered 4 canvas prints to be displayed in our office lobby. It had previously been very empty and boring, but as soon as the prints came in, it immediately brightened the place, and even all of the staff loved seeing the pictures. That brings me to my first point. The quality of the pictures was one thing, but the speed with which they were produced and sent to us was amazing. We were so pleased with the turnaround time and the quality that we decided to order one more, as there was another wall that was just begging for a piece of art. The quality and service were both again very commendable...so much so, that we are already discussing our next photo to get made into a canvas print. However, it does not stop there. I just recently had my wedding, and my husband and I have already decided that we want to take one of the wedding pictures and have it made into a canvas print. But, that is not it. A co-worker is in the final phases of having his house built, and he has already asked me to order him a couple of canvas prints for his new house. All of this to say that if we continue to get the service and quality that we have received so far, you will have both personal and professional business for years to come. Thank you for being one of the few companies these days that truly do take pride in what they do... and doing it well. Thanks again, Betty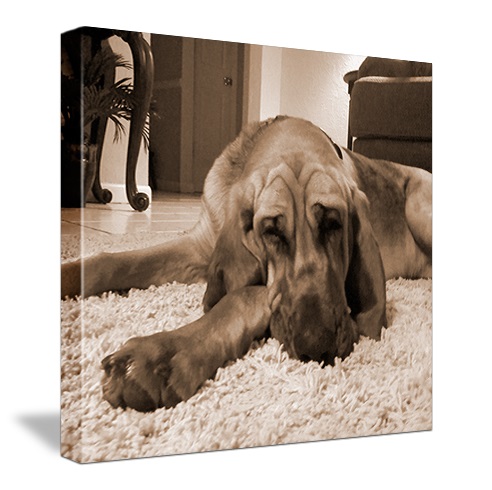 Jennifer from Tampa
Canvas on Demand has made two canvases for me (so far!). I am so impressed each time I get a picture back.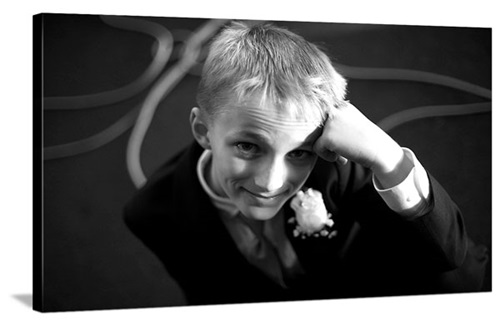 Sabrina from Tampa
We love Canvas on Demand! I loved this picture of my son but was worried that the top of his head would get cut off... so I emailed the team :) Not only did they respond quickly but they assured me that it would be perfect. When they started working with the picture they realized the size I ordered wasn't the right fit... so they emailed me to let me know they were going to adjust the size (they made it BIGGER) at no additional charge! We were very happy with the results!!! I would highly recommend Canvas on Demand to everyone!! This is my second experience with Canvas on Demand and the second time they went above and beyond my expectations to ensure perfection!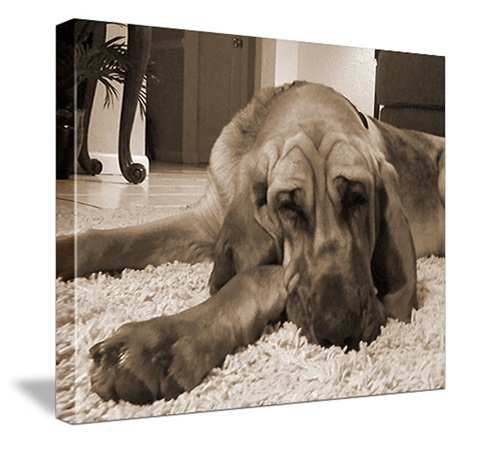 Jennifer from Tampa
A great company to work with. I am very happy with their customer service and products.